Aug 30, 2021
Media Library Folders Pro 7.0.3
Media Library Folders Pro 7.0.3 includes a List View
Time to Update
The most exciting addition to our latest release of Media Library Folders Pro is definitely the list view! On the toolbar, you'll see the added toggle button:

Allowing users to toggle between list and grid view:
An improvement made to both the Pro and free version of Media Library Folders is the improved dragging and dropping of images into folders. The dragged image has been made smaller with a smaller offset from the mouse pointer. Naturally, one still needs to place the mouse pointer over the destination folder and release the mouse button when moving or copying a file. When dragging a group of files to a folder using the list view, the dragged image appears as an image of a check box, but works just the same.
Media Library Folders Pro Reset
We've added a new utility feature to our Media Library Folders Pro Reset plugin, Add Media Library Folders Pro Database Tables, that will check for and create any required Media Library Folders Pro database tables that may be missing.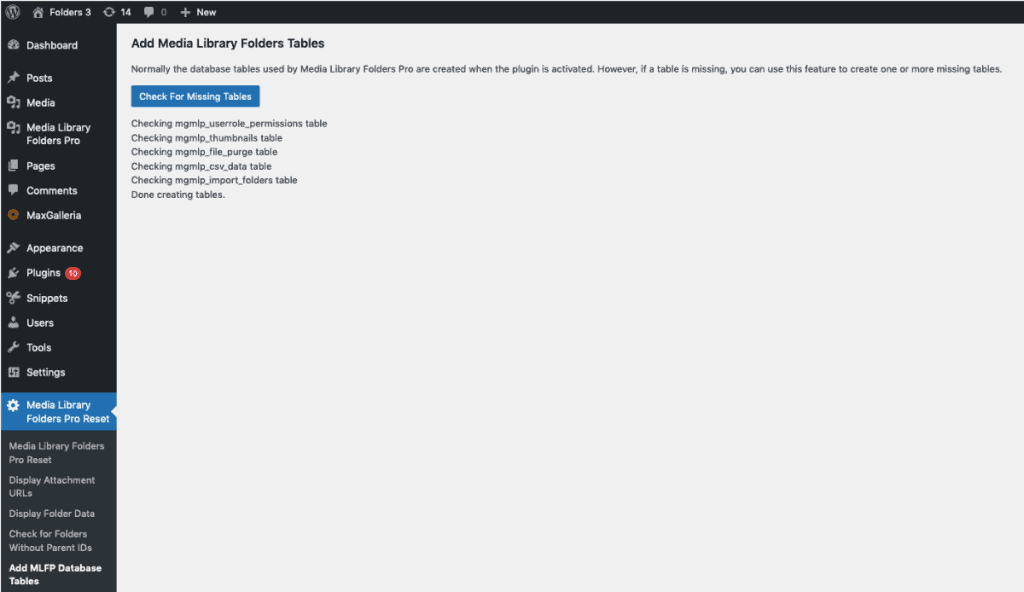 We are sure you like these latest improvements to Media Library Folders Pro. And more enhancements are on the way!
If you're still using our free version but need to level up, just grab your license and enjoy!