Organize Your Galleries Into Albums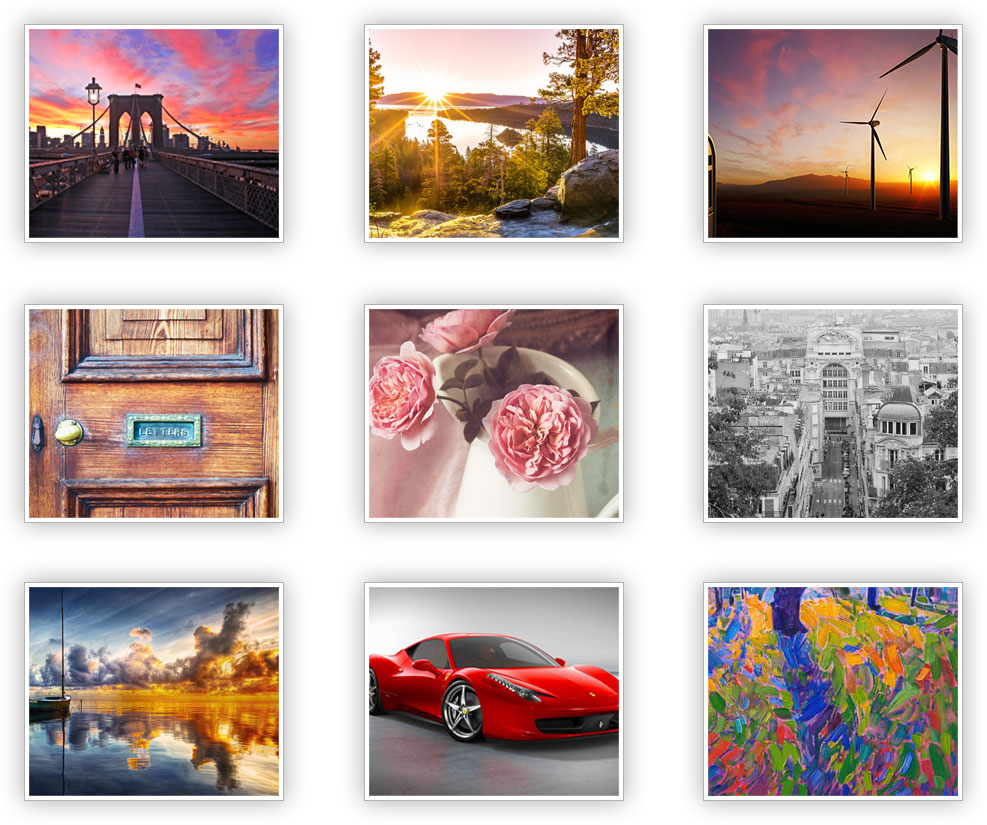 The Albums addon for MaxGalleria allows you to quickly and easily organize your MaxGalleria galleries into albums. You can display your albums in a grid or list layout, with options to use borders, taped corners, or tucked corners for the gallery thumbnail styles. You can choose from pre-defined thumbnail sizes or set your own, and can select the HTML elements to use for the gallery titles and descriptions.
You can set the default values for all settings, which makes it easy to create multiple albums with the same options. However, each option can be changed per album, thus allowing you to tweak your albums as needed.
Features
Fully responsive

Unlimited number of albums

Include/exclude galleries from albums

Thumbnail styles: borders, stacked, taped corners, tucked corners

Changeable slug for album post type

Localized strings are translation-ready

Shortcode for albums

Drag-and-drop reordering of galleries

Custom classes for gallery titles and descriptions

Compatible with WordPress Multisite

Exclude albums from search results
Put galleries into albums

Bulk edit functionality

Grid and list layouts. Albums created with custom post type

Categories and tags support

Developer hooks (actions and filters)

Shortcode for album thumbnails

Default settings

Multiple albums on any post/page

Media button to insert album shortcodes into posts/pages

Widgets for albums and album thumbnails
MaxGalleria plus all Addons including Media Library Folders Pro

Includes 1 Year of Support and Upgrades