Jan 13, 2021
Additional MaxGalleria Plugin Updates for WordPress 5.6
Additional MaxGalleria Plugin Updates for WordPress 5.6
Due to an issue with changes in the jQuery files in WordPress 5.6 we've had to update how images, videos and galleries are recorded in MaxGalleria. In order to accomplish this, some JavaScript library files have had to be replaced.
Which Plugins have been updated?
In order to change the order of an image, video or gallery, it is necessary to drag items from the first column in the gallery table or album table. We have included a note above the table for easy reference.

Media Library Folders Pro S3 1.1.6
Fixed an issue caused by the change to jQuery in WordPress 5.6 that interfered with the plugin configuration process.
Media Library Folders & Media Library Folders Pro 6.0.7
Both now include scroll bars on the folder tree and the file contents section of the main page to make it easier to drag and drop files into folders.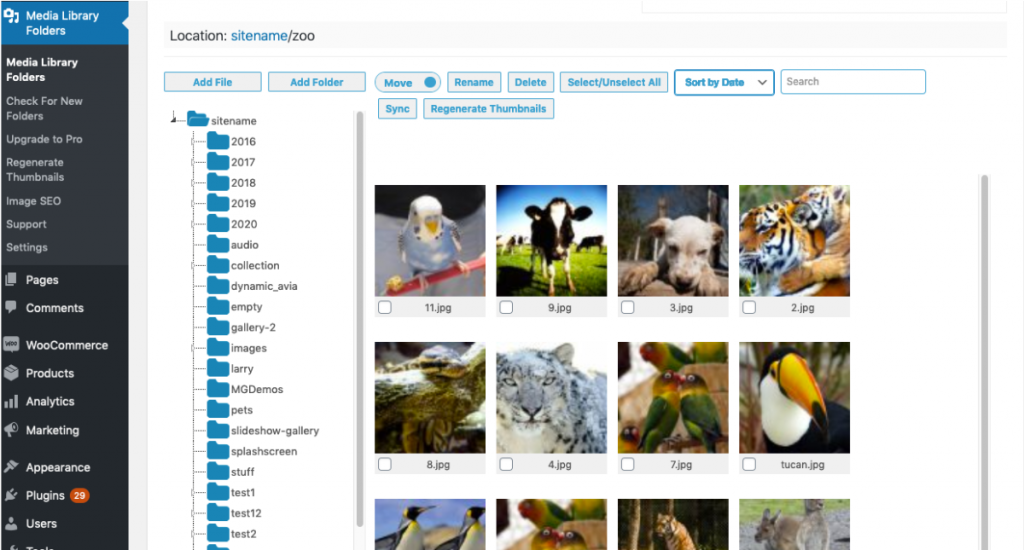 To keep things running smoothly, please update your plugins as soon as possible. They can all be upgraded directly through your WordPress Dashboard under plugins. If an update is not available you'll need to log in to your MaxGalleria account, renew any licenses where required and then recheck for the update in WordPress.