Apr 27, 2020
MLFP Version 5.2.2 Released With Image Filtering
Announcing File Filtering in Media Library Folders Pro
We've just released Media Library Folders Pro, version 5.2.2, and with it the ability to filter your files!
With this new release, you'll be able to click a "Filter Files" button, revealing a filter input box. Just start typing to limit the display of images by file name in the current folder.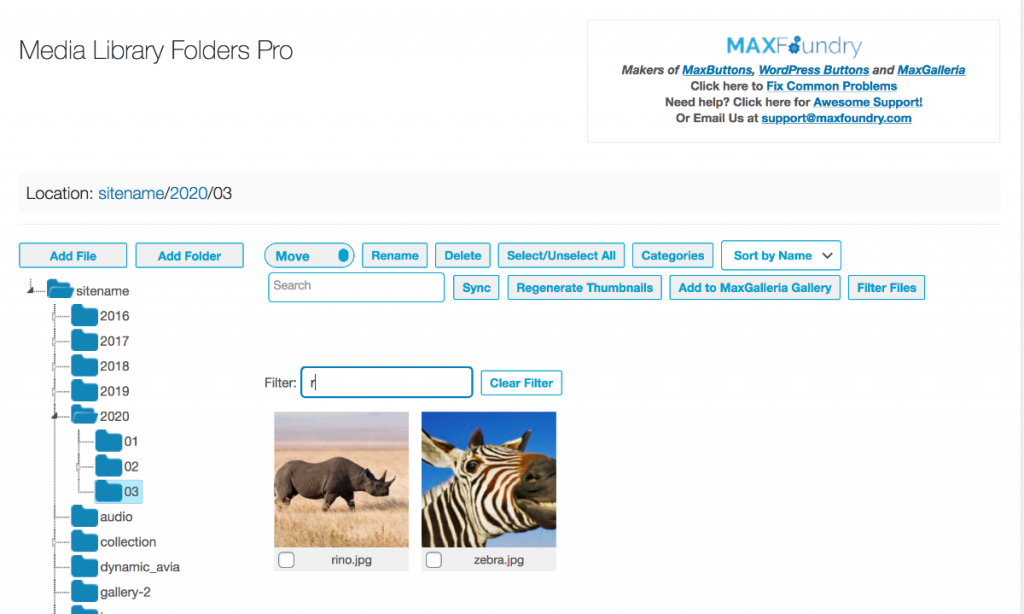 File filtering will be most useful when searching for a file in a folder containing a large number of images.To get access, update to Media Library Folders Pro version 5.2.2. Or, if you haven't upgraded to Media Library Folders Pro yet, grab your license and enjoy the many new features.