After installing the Vimeo add-on, you will be able to upload Vimeo videos along with YouTube videos in any of your video galleries.
Adding Videos
Navigate to your video gallery and click Add Videos. You can now see the Vimeo option is supported for URLs.
After adding a URL just click Add to Gallery and the thumbnails for the videos will be added to your gallery along with the URL and the title.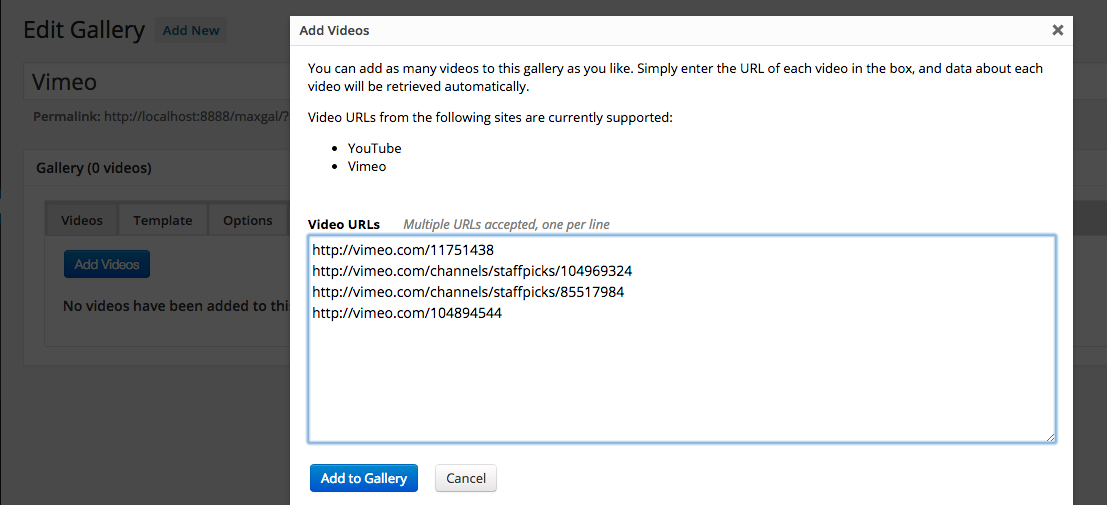 Note: Be sure to use the plain Vimeo URL and not a URL that has /channels/ in it or the video will not load properly.
Good URL: https://vimeo.com/104894544
Bad URL: http://vimeo.com/channels/staffpicks/85517984